Testimonials
See what my clients have to say about my real estate services in Burlington, Waterdown, Ancaster and surrounding areas. Contact me for more details.
Clinton is simply the BEST! We cannot say enough positive things about his service, professionalism, and dedication to help us find our dream property and sell our current home for more than we ever thought possible! Clinton not only brings his sharp knowledge of the current market and trends, but also brings his business, financial, and other industry experience to the table. The combination results in an agent that KNOWS his stuff. We joked with Clinton that we probably should have paid him way more commission than what he earned! He's that good! In the current market, you need strategy to make offers that will win the property. We were not prepared for how competitive it really is. Clinton helped us find and win the perfect home for our family, out of 25 other offers! Bidding wars are where he shines! He coached us throughout the entire process and knew exactly what to offer to win the property. We are moving to the perfect location for our growing family, and still can't believe we will get to call it "home". When it came to selling our current home, Clinton went above and beyond with advertising and marketing, and helped us stage and prepare for a competitive sale. The process was so straight forward and seamless. Clinton literally worked sunrise to sunset (and beyond) for us. He did far more than would be expected from a realtor. He was in constant communication with us and always put any worries at ease. Our house sold for WAY more than we ever thought possible (we never doubted him, but he far exceeded any expectations!). Above all, Clinton brings heart and passion to what he does. You can tell he loves what he does, but loves helping his clients find their dream home most of all. We felt so taken care of by him and trusted his judgement more than our own. Clinton spent so much time to help us buy and sell, and we truly can't thank him enough for his genuine care and support. You will never need to look any further for another realtor. We have already recommended Clinton to our families that are looking to move, and will sing his praises to anyone else looking for an agent. He will start as your agent, and end as your friend. THANK YOU, Clinton!
– Katie & Ryan St. Pierre
Clinton was amazing to work with! Found a home for me in my desired area in record time, and always available to answer any and all of my questions in a moment's notice.
– Emily G
Give To Live Furniture Project of Rotary Burlington North Club is a place for new beginners. Clinton Howell is a man who cares about people. He does not only care but is a professional with patience, understanding, down to earth person. This man needs to be supported in everything he does because he can make Canada a better place to live
– Nana Yaa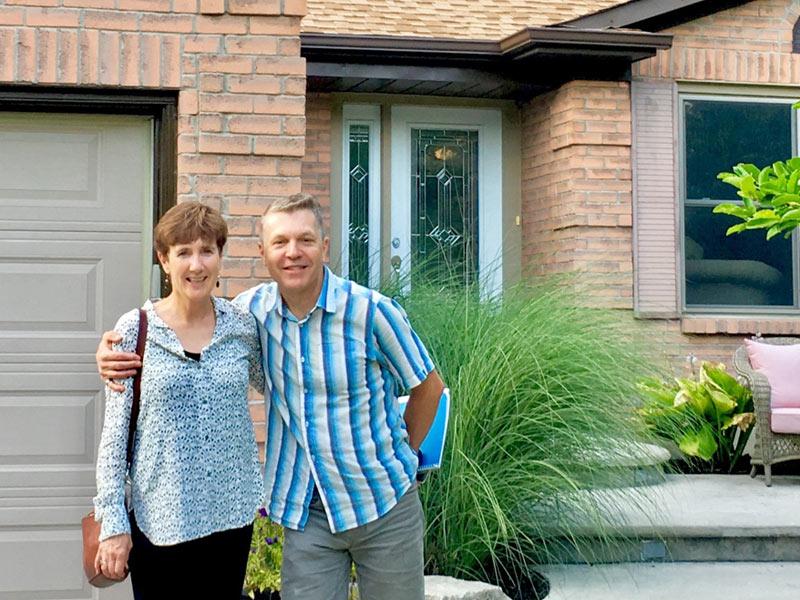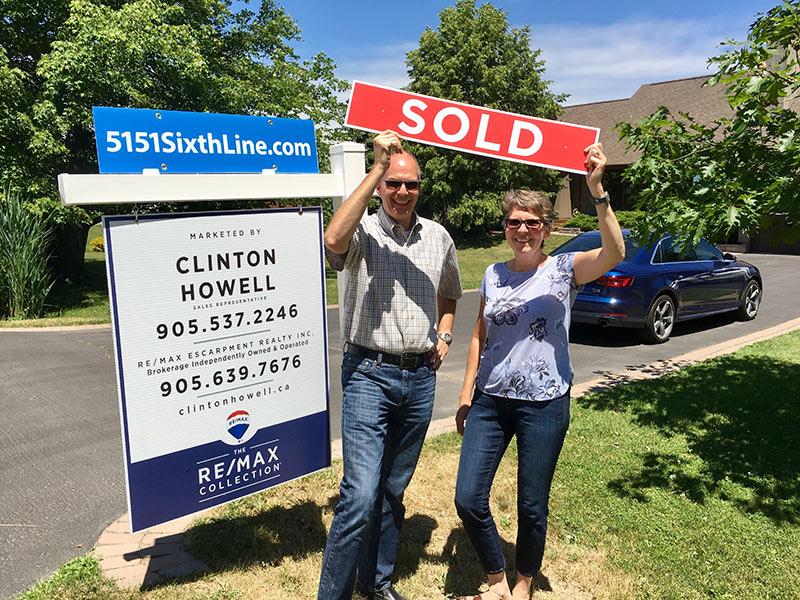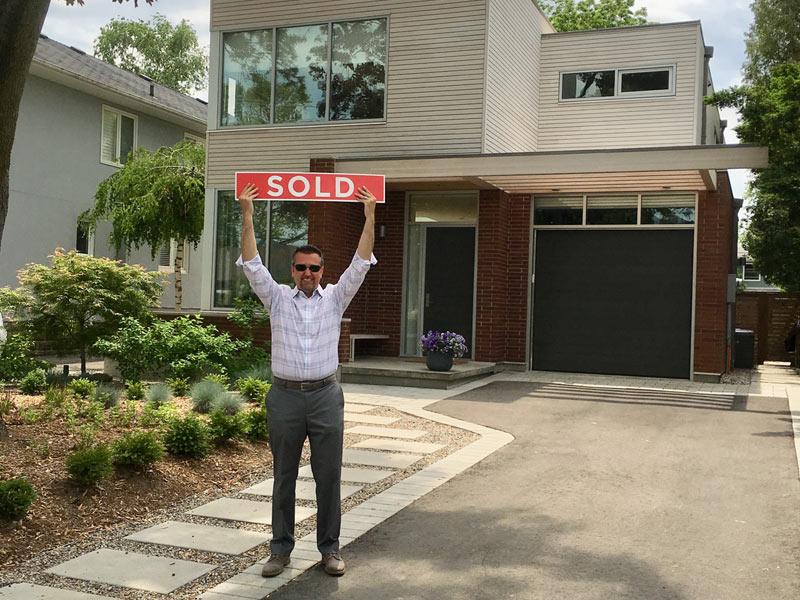 Thank you to Clinton Howell for getting our house sold quickly and for a great price. We appreciated his professionalism in all aspects, from advice, photos, advertising and in presenting the offer.  I wouldn't hesitate in recommending him for your real estate needs.
-Kim Chagnon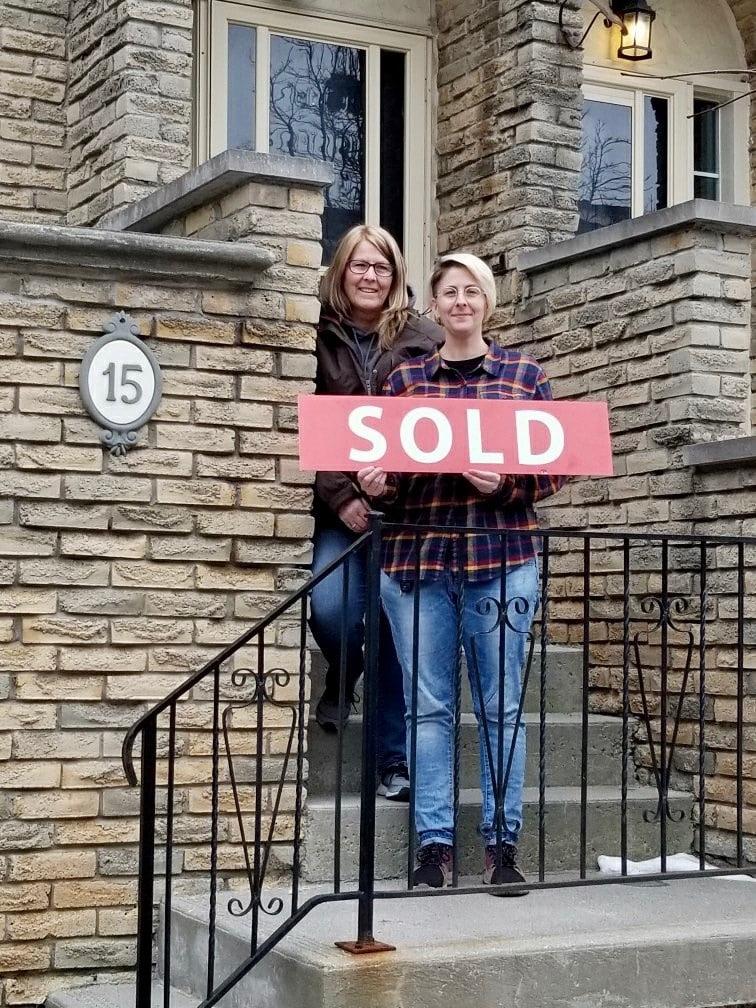 We were first time home buyers and we are happy to have had Brenda help us find the perfect home. Brenda responded quickly to all of our questions and requests to schedule viewings, making herself available on short notice. She always communicated quickly via email, text or phone, and listened to our likes and dislikes and learned specifically what we wanted.
I thought, the market being what it is, it would take forever to find something we wanted and could afford without being outbid. To my delight, it took no time at all to find exactly what we wanted, and with her guidance on putting in the right offer, we bought the very first house we wanted.
Brenda made this a short and sweet process. We would recommend her to anyone looking for a new home!
– Ashley Bourassa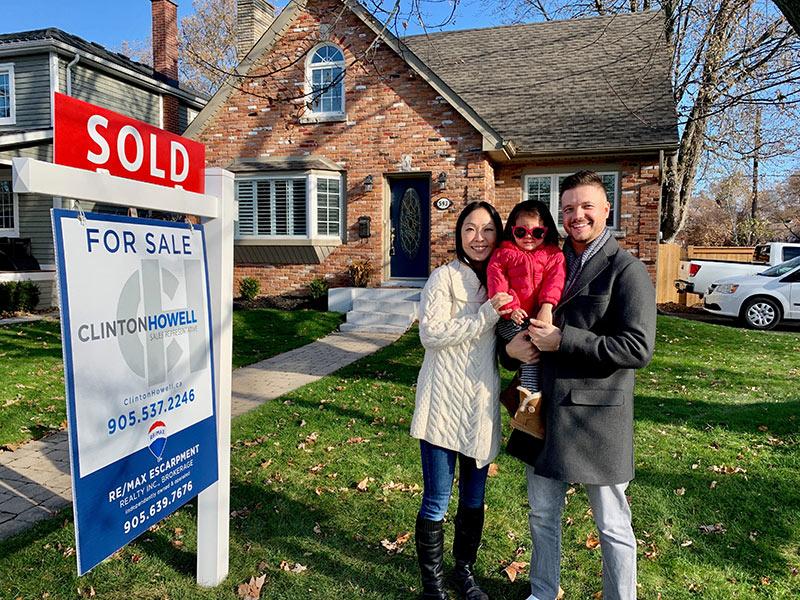 This is the second time we worked with Clinton. Both times we sold really quick, and also we bought great houses. Clinton is a friendly professional and a trustworthy real estate agent. There is nothing impossible for him. I highly recommend Clinton to all my friends.
– Eiki Kawamoto
My husband and I are so thankful to have worked with Clinton on the sale of our condo and purchase of our new home.
The first thing that impressed us about Clinton was how quickly he responded to our inquiry and how warm and welcoming he is. He truly cares about his clients and makes you feel heard and understood. All without coming across as a pushy salesman.
Within a couple days working with Clinton he helped us find the perfect home for our growing family; getting us the winning bid by going the extra mile and being there in person to advocate for us.
When it came time to list our condo, he and his team worked closely with us to get our home staged and sold quickly, for a great price – with multiple offers within the first few days.
We couldn't be happier with Clinton and his team. From his kind demeanor and great communication skills, to his thorough knowledge of the market, Clinton is exactly who you want in your corner when making the biggest purchase of your life.
-Emelia Alexander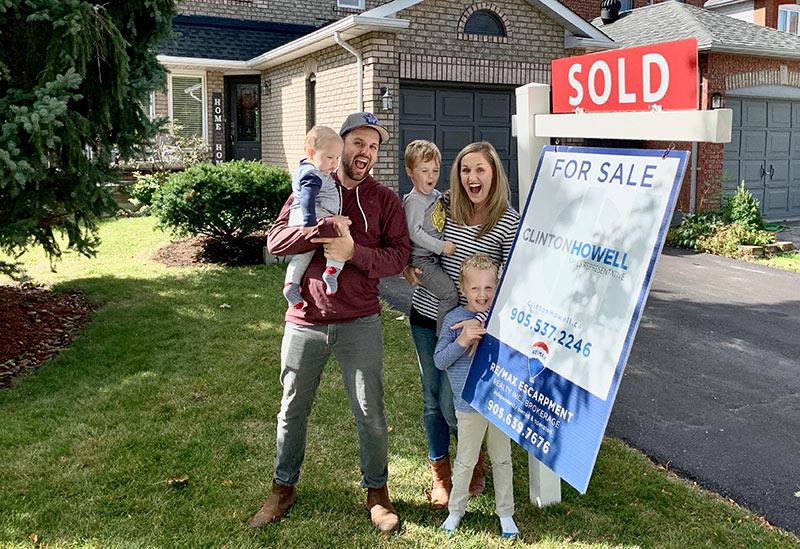 We had a wonderful experience having Clinton as our realtor. He pays attention to the details and is extremely wise in his decision making. Our house sold quickly and it reduced so much stress. You learn quickly that Clinton isn't just your realtor – he becomes your friend!
– Katie Robinson
"I am very thankful to have met Clinton at an open house! He was patient with our needs and always accessible to answer question we had about buying and selling our home. He was very informative, did his research and helpful!"
-Lisa L
"You can be assured that Clinton is VERY hands on in getting your home ready for sale in your specific market, is ALWAYS available for questions and most importantly, will ever so carefully help you use facts and minimize the emotions involved in selling your home. We had tried using a no commission alternative for a few months before being referred to Clinton and it was exactly what we needed to sell our home fairly quickly after a few months on the market."
-Amanda Radice
"5 Stars for Clinton!! When my husband and I were faced with who was going to sell our house we gave Clinton a call. We saw his sign on a house down the street that had just sold, very quickly i might add, and was reassured by that owner that Clinton was the man, the best, you wanna sell your house..call him! Well we did, BEST decision ever! Clinton was very professional, courteous and he knows his stuff! He knows the market, his ability to get your house seen as far as Toronto, his contacts with stagers and just about everything. He was available 24-7."
-Rebecca C
"Clinton Howell is a very effective Realtor and a pleasure to work with. We whole heartily recommend him. We really appreciated his personal touch, his exceptional responsiveness and his intelligent approach to all aspects of both buying and selling real estate. Clinton also possesses superior negotiating skills, which has helped close our deals in a very satisfying and timely manner, every time. The value Clinton adds is worth far more to us than the cost of his commission."
-Adrian and Janice V
"I've known Clinton for a long time and reached out to him to find us a property on which we can build our dream home. He found us that property within 3 days. He is driven, focused, pays attention to detail and always is thankful. So, I want to extend my thanks for him for all his efforts. I would highly recommend him."
-M Smith
"For my wife and I, relocating to Dundas was made as simple as possible with Clinton's guidance. The best thing about working with Clinton was his gentle advice knowing that we already had a defined set of criteria for our new home. He was never "pushy" or seeming to know too much, but always was there to do any leg work needed and give advice when asked for. Much appreciated Clinton."
-Ed Pfiffer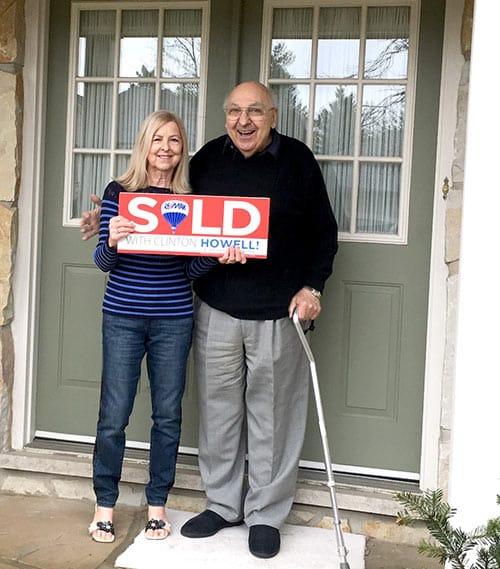 Laura and I greatly appreciate the thoughtful and effective work that Clinton has done for us. First of all, Clinton helped us to sell our 2 story family home of 29 years in Waterdown. We had 11 showings in 3 weeks and we negotiated an acceptable sale at market value. We were especially thrilled with this result because we had listed 6 months earlier with the top agent/team in our market for 3 months and had not even a single showing! Clinton's GTA wide marketing approach and amazing photography made the difference. Next we were on a difficult search to find a Bungalow to suit our new lifestyle needs and we wanted to relocate to Burlington. It was a difficult process as there was bidding war after bidding war. Clinton went the extra mile for us and approached dozens of home owners with properties that would suit us and his efforts paid off big time. We were able to secure the perfect place for our current needs with a private sale and without a bidding war and without having to deal with any more stress. We will definitely recommend Clinton to our friends and work with him again in the future.
-Laura and Grant B.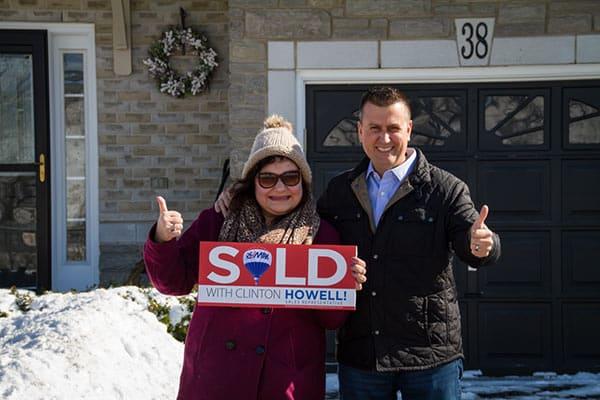 He really went above and beyond to find a place that would meet my needs and my budget, and my daughter's needs as well. He put a lot of effort and time, overtime actually, to making sure I found something. Its been a wonderful experience. I highly recommend Clinton for anybody who is seeking Real Estate advice or services in the Burlington area.
-Julie D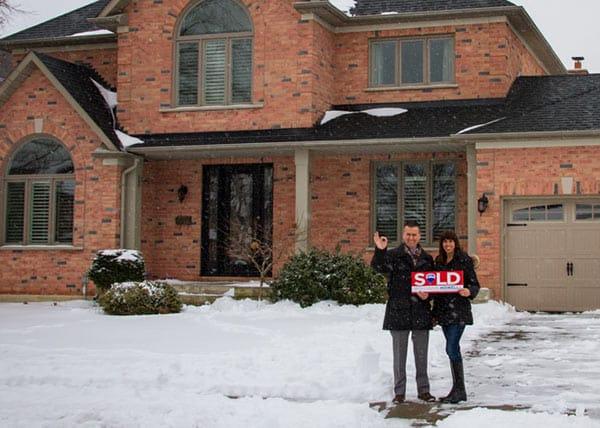 We were extremely pleased with having Clinton find us the perfect new home for our family. Clinton was very thoughtful in his approach and we always felt he had our best interests well in hand. His passion and professionalism are great to be around when you are selling and buying your home. When selling our home Clinton's years of experience in design expertise provided tremendous value in creating a place someone else will enjoy. A great guy to list with for sure.
– Debbie & Steve S.
If you have the opportunity to work with Clinton, you will not be disappointed. He is such a pleasure to work with, the consummate professional and always has your best interests at heart. Clinton will go out of his way to make sure your needs are taken care of and he expands that to the community he is a part of with the extensive charity and philanthropic work he is involved in.
-Fareen S.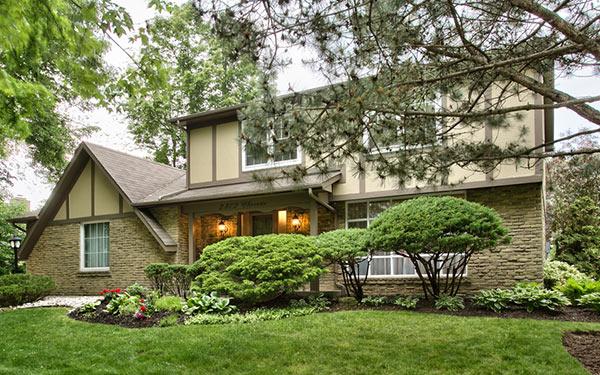 We wish to thank you very much for your personal interest and efforts in selling our home. You always made sure that potential buyers were informed of the details of our home and their remarks after the showing. You were enthusiastic and extremely helpful through the entire process. It was a great pleasure to have dealt with you as you made selling of our home so very personal.
-Elaine and Bill M.
I wanted to list my home with someone who is patient, and who understood the quality and value of our home. Clinton was thorough and understanding and was able to highlight our homes' quality workmanship and special features. He was able to attract many viewers and sell our home. One of many Clintons' qualities was that he was always there with buyers – patient and always on time! It was a pleasure dealing with Clinton! Thank you Clinton!
-Andrzej S.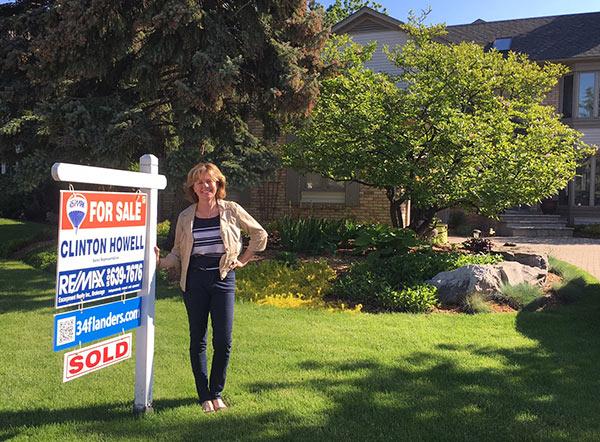 Clinton was the agent who helped me to sell my house and to find a townhouse to move to. He was always available to provide clarification and to answer my questions. He took the time to understand my perspectives and concerns throughout this process. I believe I got the best price I could for my house because of the guidance and support provided by Clinton. He was honest and candid when he needed to be without being "pushy" or aggressive. At times he went above and beyond the call of duty in helping me.
I would recommend Clinton to anybody who is thinking of selling or buying.
Thank you Clinton!
-Mary A.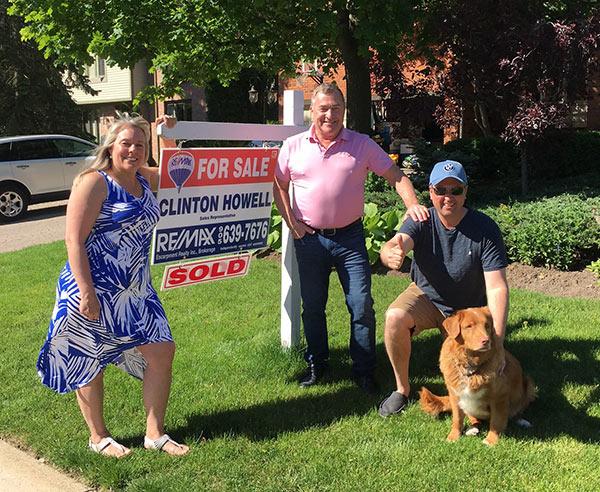 Selling or buying a home is one of the most serious financial and emotional decisions you will make in your lifetime. We were extremely fortunate to find one of the best real estate agents in the area for the sale of our home. Clinton worked closely with us to get us ready for the sale well in advance offering valuable information on what home improvements would add value prior to sale and even offering his assistance in the way of his own time and effort to work up to the staging process.
He utilizes state of the art HD photo/video/print experts to showcase your home. We trusted his research and wisdom on pricing our home we sold for 99% of asking within 24 hours of listing. We are extremely happy and I believe the new homeowners are as well. Thanks Clinton!
-Ron and Jennifer G.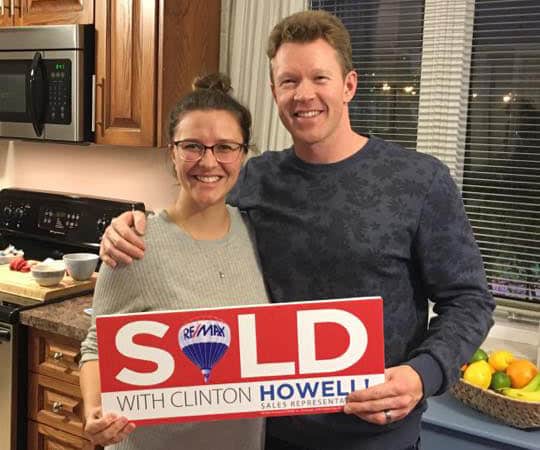 We had a fantastic experience working with Clinton Howell of Remax Escarpment!! Clinton guided us through the entire sales process from start to finish and was always available to answer any questions we had. He is a true professional, very personable and we easily built a relationship with him over such a short period of time. Clinton is honest, reliable and worked extremely hard to get us the best deal possible….$71,000 over asking price to be exact!! We gained a realtor for life and a friend in Clinton and would recommend him to all of our family and friends.
-Dave & Alicia R
We had to sell our home after we had already moved out of the country. I was worried that preparing our home for sale from 1500 miles away would be a huge burden, but Clinton took charge of everything from contacting and scheduling the contractors we needed to personally following up on the work that was done. He also managed relationships with various family members of ours that helped out locally. Clinton was so involved in every step of the process, and I felt confident even though I wasn't there. Our house sold quickly and for a good price.
-Katie M
Clinton excels at customer service and his fine eye for detail and persistence always shines. You are in good hands with him!
-Dan Grieve
Clinton is a great resource. He does amazing work for his clients and even helped connect us with Brent Moffat from Done Right Renos who finished our basement and put in our home theatre. I can't recommend him enough!
-Gordon Manzer
Working with Clinton has been a true pleasure! He was introduced to us through our family and we couldn't be happier with our decision to list and sell our place (very quickly) with Clinton by our side, every step of the way. He is reliable, professional, and extremely efficient. Clinton's great attention to detail is not only appreciated but is a true asset when it comes to buying and selling your home (we love that you are just as concerned about this as we are!!). We highly recommend Clinton to all of our family and friends and look forward to working with him again in the near future. We gained a realtor for life!! Thanks for everything Clinton! A&D
-Alicia Russell
Thank you for selling my home, and for helping me to find and buy my new dream home! Clinton went above and beyond to list, and sell my home quickly. He is extremely professional and truly cares for his clients. He always kept me up to date on the status of my house and was there to answer any questions that I had. Clinton made buying a home fun! I did not feel pressure to buy the first house that we saw. Clinton was willing to take his time to show me houses until I found the perfect one for me. I would definitely recommend Clinton to both friends, and family. Thank you so much, Clinton!
-Erin Wigood
If I could give him more than five stars, I would! I was introduced to Clinton Howell by some very good friends of mine that had worked with him to sell their multi-million dollar home. I decided that I would work with him as well, as he sold their home very fast and for what they asked for. He was more than efficient; he knew exactly what I wanted and was looking for in a house and did not waste my time. He negotiated conditions and terms beyond what I expected. He is totally pressure free, which I appreciated as I run a business that requires a lot of my time and attention. He is truly dedicated to his work, clients and is super cool, no doubt! I would definitely work with him again. Thanks!
-H. Mandel