The Clinton Howell Team, You've Found Your REALTOR®
Our team of real estate agents offer expertise in the Burlington, Oakville, Hamilton and surrounding areas. As a top producing Platinum Award Winning Team and leading Real Estate Team in Burlington with Re/Max Escarpment Realty Inc., Brokerage, we drive results to get you what you need. We will go above and beyond to get you top dollar for your home with the quickest turnaround.
Making a difference is part of everyone's to-do list. Similarly, we are committed to supporting causes and values within our community that matter to us and our clients. Our team is highly involved with various initiatives which include, but not limited to: Easter Seals, Baeumler Family Foundation, Burlington Performing Arts Centre and the Smilezone Foundation. We truly enjoy giving back to the community, and look for ways to further the ripple effect to touch those around us!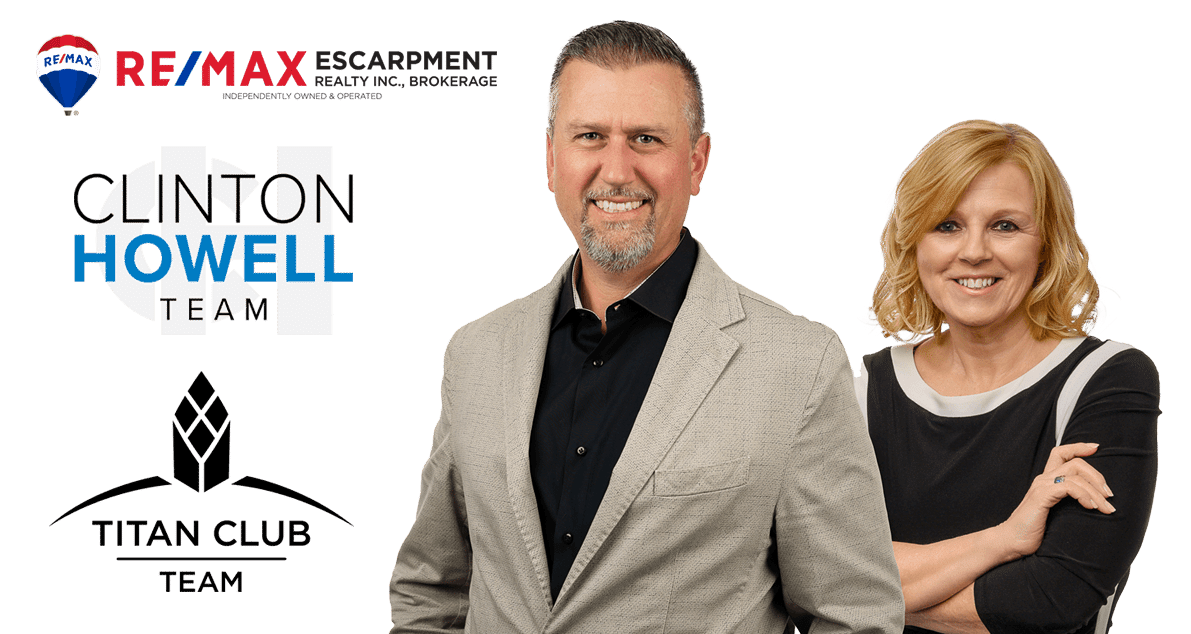 Meet The Clinton Howell Team
The Clinton Howell Team brings you the latest virtual events, charities and fun activities being hosted around Burlington, Waterdown, Oakville and Hamilton. Check out the community virtual events calendar here.
Latest Listings on the Market
Looking for the newest homes for sale on the market?
Discover the latest listings for homes in Burlington, Hamilton, and the surrounding areas with MLS, offering a comprehensive view of the newest properties on the market. Explore your dream home options effortlessly and stay up-to-date with the most current real estate opportunities.
Real Estate Areas We Serve
Our team of real estate agents offer expertise in the  The Clinton Howell team serves various real estate areas, catering to clients seeking properties in the Hamilton, Burlington, Oakville and other surrounding regions. With their expertise and knowledge, they help clients navigate the unique markets of these diverse and sought-after locations.